The Pros and Cons of Business Insurance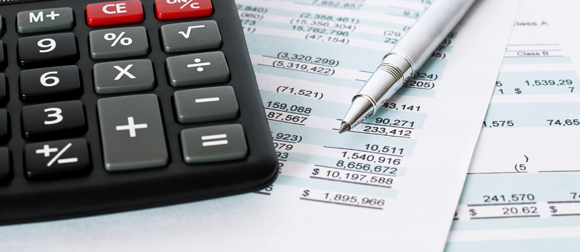 The term "business insurance" refers to the wide variety of insurance options that a business may need. A few of the common types of business insurance include general liability insurance, product liability insurance, professional liability insurance (also known as errors and omissions insurance), and commercial property insurance. With all of these options, it may seem overwhelming when opening a new company to also have to figure out whether or not you want to purchase a policy. Here are some of the common business insurance benefits and drawbacks for you to consider before making your decision.
PROS OF BUSINESS INSURANCE
Of course, the most important advantage to purchasing a business insurance policy is the peace of mind that comes with knowing your company is protected. Opening a new enterprise already involves taking many risks, and it may be worth taking out a business insurance policy just so you have one less thing to have to worry about. You cannot prepare for every single misfortune that may befall your establishment, and business insurance exists to help your business recover from the unexpected. If disaster strikes and you find yourself in the middle of a lawsuit or with a building that has burned to the ground, whether or not you have the right type of business insurance could very easily be the deciding factor between closing your doors forever or being able to regroup and prosper.
Another benefit to business insurance is that there is quite a lot flexibility involved in putting together a policy. Business insurance is not a one-size-fits-all model, and you can easily tailor your policy to meet your specific needs. Options such as purchasing a bundled business owner's policy or raising your deductible can also help to save you some money. If you do choose to go with a higher deductible, however, be sure to set aside the cash for your deductible ahead of time so you will have it if and when you need it.
Lastly, having business insurance may make it easier for you to find lenders or investors. Business insurance provides a certain financial guarantee, and lenders will appreciate the fact that you have been responsible about insuring your assets. Some investors and lenders may even require that you have insurance before doing business with you.
CONS OF BUSINESS INSURANCE
Given the financial undertaking that is involved in opening any company, it's not surprising that the most commonly cited reason for avoiding business insurance is the associated extra cost. The price that you will have to pay for an insurance policy depends on a large number of factors including the size of your establishment, the number of employees you have, the type of business you own, the company that you purchase the insurance from, and so on, and these numbers can add up quickly. Depending on the nature of your business, you may discover that insuring all of the aspects to your organization that you would ideally like to be covered may simply be unaffordable.
Furthermore, business insurance may be too much of an extra hassle for you to take on. Some insurance companies are notoriously slow to respond to claims and unnecessarily picky about how claims are reported, and this means that even in the event of a disaster, it may take months of back and forth with your insurance company before you actually receive the much needed money. To make things even more complicated, some insurance policies will only cover financial losses up to an annual cap or will come with a list of scenarios that the insurance company will not cover at all. This means that you may not even be able to get the protection that you are looking for no matter how much you pay. If you do choose to purchase an insurance plan, be sure to read the fine print!
SO, SHOULD YOU INVEST IN BUSINESS INSURANCE?
It's generally a good idea to at least have an insurance plan that covers your assets. If you are trying to decide whether to purchase a policy that goes beyond that, be sure that you understand exactly what your risks are. Resources such as the National Federation of Independent Businesses can help you assess your risks, and you may want to consider finding a good insurance broker to assist you with putting together the right policy for your business (brokers do receive commission based on the policies they sell, however, so it's important to do your research before hiring someone).
While it is more or less up to your own discretion to choose what type of coverage your enterprise needs, be aware that many states do require employers to have insurance protecting their employees. Furthermore, if your business is located in an environmentally high-risk area, you may discover that city or county laws require you to have a peril-specific policy. Whenever opening a new business insurance policy, it's important to check local regulations to be sure that your plan will be compliant.
---